Night Sailing and Stargazing Charters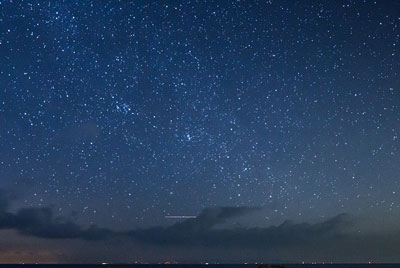 Sailing at night is arguably the best and most exciting time to go sailing—especially offshore, away from the lights of the city, and with Chicago as a backdrop. There's nothing like the experience of a sailboat sliding through the water under sail at night and looking up at the sky blanketed with millions of stars illuminating the deck of the boat and the ripples on the water.
Aegir Expeditions is offering these unique night sailing adventures on Lake Michigan aboard a 48ft offshore passage making yacht. We leave from and return to Chicago's downtown Monroe Harbor.
Join us for this truly unique experience!

Schedule
* Pricing is based on the group rate for up to 6 passengers

Itinerary: We can customize your experience but a typical trip leaves at 10pm and returns around 2am. An earlier start would include the sun setting over Chicago. Dates around the new moon or when the moon is below the horizon are best for stargazing.

Weekday Night Charter: (10pm – 2am) $140/person + tax
Weekend Night Charter: (10pm – 2am) $165/person + tax
Ask about our special offer for combining our Sunset and Night Sails!
New Moon Dates
The best nights for stargazing on Lake Michigan occur around the phases of the new moon:
Friday, May 26th and Saturday, May 27th
Friday, June 23rd and Saturday, June 24th
Friday, August 18th and Saturday, August 19th
Friday, September 22nd and Saturday, September 23rd